A Training Tool to Fuel Your Life, Work, and Team with Positive Energy
Request a Demo to
The Energy Bus Animated Training Program
The Energy Bus Animated Training Program
The Energy Bus Animated Training Program is based on Jon Gordon's best-selling book, The Energy Bus.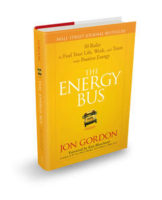 The Energy Bus Training Program is an interactive, animated course that progresses through a series of fast-paced and highly-engaging learning modules. As a learner, you will get on The Energy Bus and be an active participant within the story itself through fun, thought-provoking elements designed to help you harness the power of positive thinking.
This eLearning course follows the story of George, an ordinary man burdened by negativity all around him. As you follow George's path to positivity, you will be creating your own personalized action plan in parallel, allowing you to immediately apply The Energy Bus methodologies in a way that makes sense for you and your organization.
What to expect:
60 minutes of animated videos retelling The Energy Bus story
Interactive exercises tied to each module
Customizable action plans to help you learn the 10 secrets of approaching life and work
Video commentary by Jon Gordon throughout the program
Unlimited access to the SCORM course and files
Jon Gordon himself reflects on how his story, characters, and rules relate to the opportunities and challenges that we all face on a daily basis. For fans of Jon Gordon, this is a must-have experience. You've never experienced The Energy Bus like this before!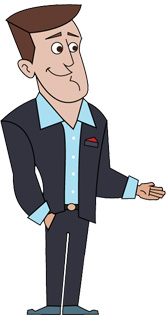 Bearing an uncanny resemblance to the author of the book, he'll be here to guide your journey to positive thinking. You can count on him to help you apply the key methodologies of The Energy Bus within the context of your life.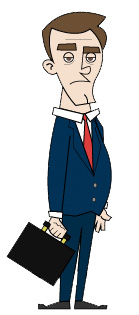 The hero of our story doesn't look much like a hero — at least at first. Years of negative thinking and disappointment have taken their toll on George. He's angry, frustrated, and bitter. His negative energy isn't just making him unhappy, it's threatening his family, marriage, and career. Without an attitude and perspective change soon, George is in jeopardy of losing it all.

More than just a bus driver, Joy is an Ambassador of Positive Energy. She has hope, optimism, and an irresistible spirit. With her help, George not only saves his marriage, but also becomes a more positive leader who inspires his team to start moving in the right direction with a shared vision, focus, and purpose.

George's wife, Sarah, is nearing the end of her rope with her husband. She loves him dearly, but his negativity is making their entire family miserable. What happened to the enthusiastic, passionate, and considerate man she married? She has given him an ultimatum: change or it's over.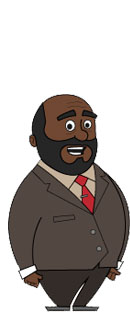 Jack runs a successful and profitable company, with hundreds of loyal employees and customers. But his many years of experience didn't all come easily. He hopes to share his wisdom before George makes some of the same mistakes.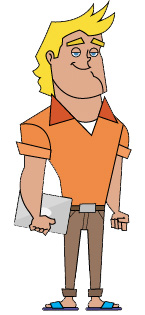 Marty used to be the king of complaining, blaming everyone but himself for his problems. But his outlook shifted 180 degrees when Joy came into his life. Now he helps her pay it forward every day on the Energy Bus!

A devoted passenger of Joy's bus, Danny is the keeper of the ten rules. He was once a negative, burnt-out corporate zombie; it took a heart attack for Danny to realize that his job was draining him rather than energizing him. With Joy's help, Danny changed his attitude — and saved his life.
Who Benefits from The Energy Bus Animated Training Course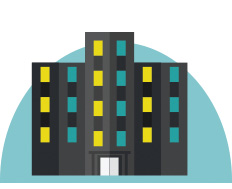 ENTERPRISES
The ultimate success of an organization comes down to the performance of its teams and individuals. Yet amidst the pressures of deliverables and deadlines, we often forget our grounding vision and purpose. This makes it easy to fall into negativity when faced with adversity. This program will help you build positive team dynamics in order to transform the culture of your business.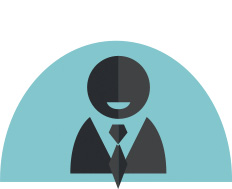 INDIVIDUALS
Sometimes, no matter how hard we try, negativity follows us around wherever we go. This can have an impact on all aspects of our lives, both at work, school, or home and with family, colleagues, or friends. This training program will give you the tools needed to harness the power of positive energy in order to transform your life in a meaningful way.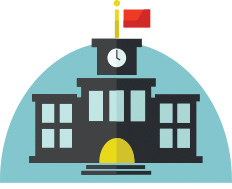 SCHOOLS & NON-PROFITS
A healthy organization is fueled by its people and it's their attitudes and behaviors that ultimately dictate success. All organizations (such as churches, schools, and sports teams) face adversity at times. But it's what we do when faced with this adversity that defines how we move forward. This program will help you become an agent of positive thought within your organization.
Jon Gordon
Author & Positivity Expert
Jon Gordon's bestselling books and talks have inspired readers and audiences around the world. His principles have been put to the test by Fortune 500 companies, school districts, hospitals, non-profits, and numerous NFL, NBA, & MLB coaches and teams. He is the author of numerous books including The Wall Street Journal bestseller The Energy Bus, Soup, The No Complaining Rule, Training Camp, and The Carpenter. Jon and his tips have been featured on The Today Show, CNN, Fox and Friends, and in numerous magazines and newspapers. His clients include The Atlanta Falcons, LA Clippers, Pittsburgh Pirates, Campbell Soup, Wells Fargo, Northwestern Mutual, Publix, Southwest Airlines, Bayer, West Point Academy, and more.
Jon is a graduate of Cornell University and holds a Masters in Teaching from Emory University. He and his training/consulting company are passionate about developing positive leaders, organizations, and teams.
The Energy Bus is more than a book. It is a great tool for building a winning team. Every team or person, who wants to be a champion, will face adversity. There are "Energy Vampires" on every team. I use this book as a reference to assist me in turning a negative into a positive.
Negative energy can cripple companies at worst and make them less productive at best. If you are not making energy a part of your business strategy you are missing the bus. Use Jon's techniques to cultivate positive energy in yourself then in your team and watch your profits grow…
After a large merger of territories, I was looking for something to unify and connect my workforce. A colleague suggested The Energy Bus. After reading it and feeling energized, I personally distributed a copy to each person on my team and wrote a note in each book. We have seen improved morale, performance, ownership of results, increased discretionary effort, and more inspired leadership.
Given the challenges and adversity we face in business and life today, Jon Gordon provides a clear road map to navigate the negativity and pitfalls that too often sabotage individual and team success. He shines a light on the truths that define great leaders, great teams, and great energy.